L'Arche Mobile
151 South Ann Street
Mobile, AL 36604

Phone: (251) 438-2094
Fax: (251) 438-6990
Football Dinner
ARAMARK

ARAMARK is a leader in professional services, providing award-winning food services, facilities management, and uniform and career apparel to health care institutions, universities and school districts, stadiums and arenas, and businesses around the world.
AVI of Mobile

"The technology today is very complex, as is audio video integration. You need good people who are motivated to stay current with products, technologies and services. You need to provide a good business environment for these people to work in. Beyond that, the challenges facing our type of industry include maintaining a sense of urgency - so that every job goes to 100% completion." -- Marty Schaffel, executive chairman of AVI-SPL
Aviation Services Group

Aviation Services Group is located in Birmingham, AL.
Remember, when time is of the essence, think smarter - Fly Charter!
Bob & Terry Barnett
Bob and Terry Barnett
Citrin & Rihner Cardiology P.C.
Citrin & Rihner Cardiology P.C.
600 Providence Park Dr
Mobile, AL 36695-4616
(251) 634-1544
Dr. Michael Ledet
Dr. Michael Ledet
Internal Medicine Center LLC
101 Memorial Hospital Drive
Mobile, AL 36608-1787
(251) 414-5900
Gene everette Graphics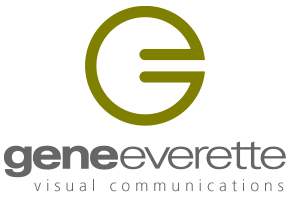 You have a vision for your company. Gene Everette provides creative solutions that can penetrate the world of the marketing-savvy customer, helping to bring your vision to life.

Gene produces engaging visual communications to create stimulating marketing campaigns that incite interest, awareness and customer acceptance. By maintaining an understanding of current marketing climates and accurate research, Gene insures that your campaigns appeal to the hard-to-reach trendsetter without alienating the general consumer.

Whether reworking an established brand or creating a new identity, Gene Everette's mission remains the same: bringing your vision to life.
Gulf Distributing Company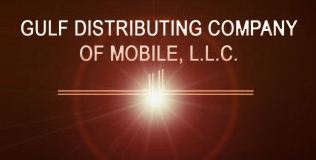 Proudly serving our community since 1935, Gulf Distributing Company of Mobile, L.L.C. is one of the oldest beverage distributors in the southeast.
Hackbarth Delivery Service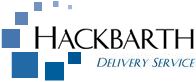 Hackbarth Delivery Service is a leading southeastern transportation and logistics company delivering KYSO service since 1975. Hackbarth is a privately held corporation providing scheduled and on-demand solutions tailored to your specific needs. With over 30 years of experience and dedication to service, we are the preferred transportation provider of pharmaceutical distribution, bank courier, and warehouse logistics management. Hackbarth Delivery Service operates 24 hours a day, 7 days a week, 365 days a year. With our fleet of vehicles and our network of locations, Hackbarth Delivery Service is your single source provider of all your transportation and logistics needs.
Hand Arendall LLC

Hand Arendall provides its clients with legal services in all areas of traditional civil practice. The firm was organized in 1941 and has 70 lawyers, making it one of the largest law firms in the State of Alabama. The firm has a fundamental commitment to providing quality legal services in a timely and cost-effective manner. Cases and projects are staffed with the goal of achieving success for the client with maximum efficiency. With offices in Athens, Birmingham, Mobile and Baldwin County, Alabama, and in Jackson, Mississippi, Hand Arendall is uniquely situated among the Southeast's major law firms to provide legal direction to clients throughout Alabama and Mississippi.
Media Services LLC
Media Services LLC is the leader in rental/staging services and systems integration on the Alabama Gulf Coast, committed to providing complete presentation solutions for Fortune 500 companies and national events. Headquartered in Daphne, AL since 2002, our warehouse contains the very lastest in state-of-the-art audiovisual equipment, providing access to a wide variety of options.
We create customized solutions, incorporating the latest technology and expert service to maximize your space, objectives and unique audio/visual needs. We specialize in quality name brand products, including Sony, Eiki, Extron and Shure to ensure top-notch, professional presentations.
MedTown South LLC
MedTown South LLC
Palmers Toyota Superstore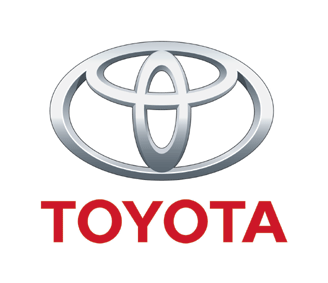 Palmer's Airport Toyota Superstore - sales, service, parts, collision repair and rental. New, used, pre-owned and certified Toyotas.
Port City Rentals, Inc.

Port City Rentals, Inc. is Mobile's largest and oldest full-service tent & event rental company. With over 30 years of experience, we are fully committed to the service of all customers whether planning an intimate dinner party for a few close friends or a corporate reception for thousands.
The Mitchell Center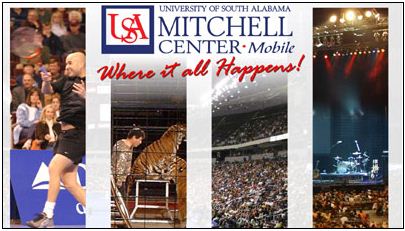 Your meeting deserves the comfort and professional accommodations of the Mitchell Center. Contact us today and enjoy the success our guests continue to rave about!

Order tickets on-line or purchase your tickets from the main ticket office at the south entrance of the Mitchell Center.
Thompson engineering

Established in 1953, Thompson Engineering is an employee-owned engineering design, environmental, land planning, construction inspection and materials testing firm. We are distinct in our method of service - multi-disciplined consultation through planning, permitting, surveying, exploration, investigation, specialized testing, design, construction management and quality assurance inspection. One of the keys to Thompson Engineering's success is its affiliation with Thompson Holdings, Inc., an employee-owned professional services holding company.
Wade Office Equipment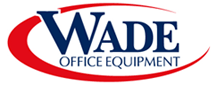 Frank R Wade Office Equipment was founded as an Underwood Typewriter dealer in Mobile, Alabama in 1936 and has operated continuously for the last 70 years. The Minolta copier product line was added in 1999. By 2003 Frank R Wade Office Equipment had grown to become one of the top 35 Minolta dealerships in the United States. Operations were expanded in 2003 to include an office in Pensacola, Florida to serve the communities of Northwest Florida.
WHITE'S BIG & TALL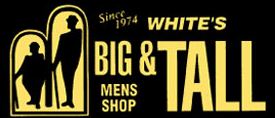 White's Big and Tall, founded in 1974, carries a wide range of sizes in men's clothes. Your source for plus size pants, shirts, belts, and shoes.